It's the most wonderful time of the year. Ladies, if you need a little assistance shopping for your man this holiday season (or for any season), this list delivers. Whether you are in a new relationship or well established with your man, here are 7 gifts every guy needs. They will certainly benefit him, and your relationship may even get a boost as well. Here goes.
This post contains affiliate links. For more info, see my disclosures here.
1. Inspiration
We're leading off with a big one here. Everyone can use inspiration, especially your guy. But how can inspiration be given as a gift?
Honestly, anything that is truly moving may fall into this category. If you are on a budget, then going out into nature is always a wonderful way to experience inspiration. This can be a planned day: a trip to the beach, a picnic in a local park or going hiking together. Any of these can be enjoyed in all seasons. Dress appropriately and bring a seasonal beverage or treat.
It is always important to remember that gifts can be much more than physical stuff. The memory of having an experience together may last a lifetime whereas the useful life of an item may only last a few years.
A couple of my favorite gift items are inspiring literature and classical music.
Deepak Chopra's Seven Spiritual Laws of Success is inspirational and a very easy read. It's just over one hundred pages and contains a tremendous amount of wisdom in such a compact arrangement. Everyone has goals and everyone wants success. Anyone can benefit from owning this book.
On the musical side, Bach, Beethoven and Chopin are always good choices. One of my favorite albums is, More of the Most Relaxing Classical Music in the Universe.
2. Music
Isn't it great when you get a gift that seems to build upon or be a part of a larger gift with the same theme? Imagine receiving some amazing music and experiencing it in a wonderful way. That's where our second gift shines: headphones.
My wife Keri and I recently purchased a his and hers set of these headphones for our nighttime meditations. The sound quality is awesome and the price was very reasonable when considering other options.
3. L.L. Bean
We're going general here with number 3. Get him something from L.L. Bean. Guys love L.L.Bean. Why? It's awesome. I'm a guy; we're done here.
Okay, need some specifics? I'd personally recommend any of the following: vest, jacket, raincoat, sweater, sweatshirt and pants. Yes, I own at least one of each and they are all on the top of my list for comfort and style.
In particular, the hiking pants are incredibly light weight and feel like I am wearing only my underwear – and yes, that is a good thing. And if that last sentence grossed you out, your guy probably needs this even more – change this to #1.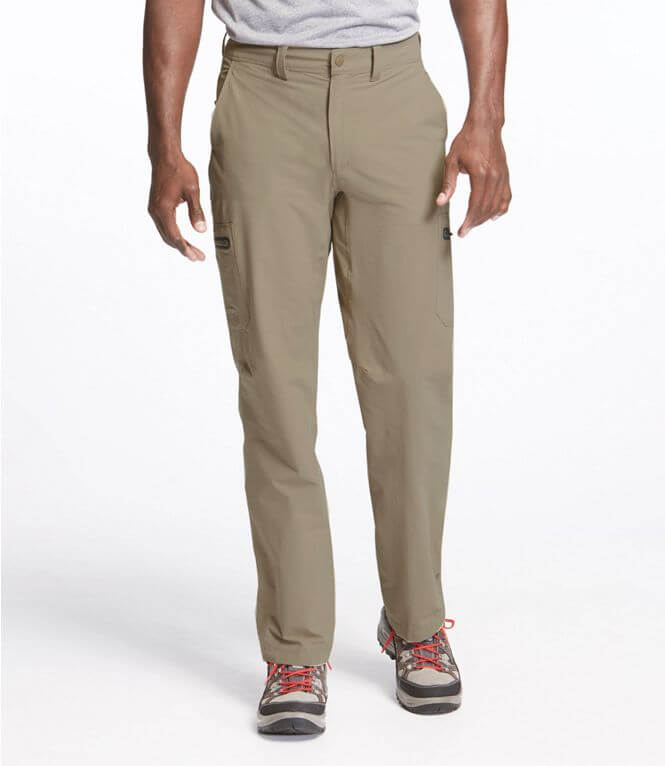 4. Socks & Underwear
Okay, this may not be the sexiest gift on the list (especially after you see the recommendations). It is, however, incredibly hard to find amazing socks and underwear. Yes, it's possible to get some cheap attire that does the job. The ones listed here are indeed something that makes getting out of bed a little easier each morning.
It's taken me years to find socks and underwear that are this comfortable. I have purchased many of each, tried them on at home then donated the entire package. I wear the ones listed below until they are literally worn out.
Socks (SmartWool PhdRun Ultra Light Micro)
Underwear (ExOfficio Men's Give-N-Go Boxer)
5. Health
Everyone can benefit from healthy living and, of course, your man falls into this category as well. Depending on your personal relationship, I recommend finding something that the two of you can do as a couple.
Yoga falls into this category and is a wonderful way to nurture the mind body connection. It can be done at all ages and at all skill levels. Simply do your best, let go,have a positive attitude and the results take care of themselves.
Here are a few suggestions that fit nicely into any gift combination. They could be purchased individually or as part of a larger theme.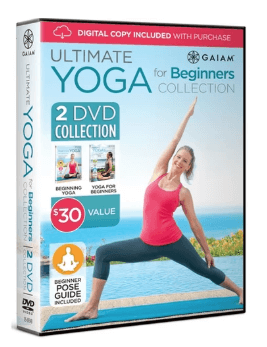 Yoga Book (Yoga Body & Mind Handbook)
Yoga Book (The Seven Spiritual Laws of Yoga)
6. Joy (Laughter)
The gift of laughter or joy is a tremendous gift. You know your man best; discretion is of importance here.
Some fun ideas are:
Tickets to a comedy show
A season of his favorite comedy television show
A funny movie
A board game with a silly theme
If your budget allows for it, a weekend away or a mini-vacation together is a wonderful way to experience joy together. Another idea,along these lines, is creating a fine dining experience. Pick a restaurant that is a few notches above your date night experience and celebrate an intimate evening together.
7. Love
Have you ever considered writing a card or creating a video to express your appreciation for your partner?
Some of the best things in life are free. At many times and in many ways, Keri has taken the time to write me notes. They come in various forms. Some are long personal notes inside cards for special occasions. Others are small notes on note size sheets of paper left in places where only I can find them. Keri has even given me handmade cards that increase the sentiment.
In any form, I absolutely love this gift. It is always personal, direct and sincere. Those are very important attributes in gift giving. A thoughtful expression of love, given as a gift, is always a wonderful sentiment. The best part of this gift is that it can be given at all times and is often most appreciated when given randomly. A simple, "I love you. Thoughts of you make me smile," can brighten anyone's day. Give this gift often!
Wrap-up (Couldn't pass up the gift pun…)
Sure, it's a simple list. It's also an extremely powerful one. A well thought out gift, that offers meaning and enhances your relationship, is rare. With this list at the ready, you are certain to find the perfect gift for your guy. Trust your feelings; use this list as a guide and customize it as needed to fit your circumstances and your relationship.
Thanks for taking your time and having a look at this gift list for your special guy. And as a little bonus for reading this article all the way to the end, here is a link to some insight that spells out exactly how to give the most amazing gifts. I have always been known for my well thought out gifts and after reading this article, you will as well. Enjoy.
Leave a comment. Tell us your favorite gift idea.
Join our Facebook Group
If you found this article useful, please join our Facebook group: Awaken Happiness Within. Our Facebook group is a community where members can post, comment and share happiness and inspirational materials so that everyone can experience their best life, now.
We are a participant in the Amazon Services LLC Associates Program, an affiliate advertising program designed to provide a means for us to earn fees by linking to Amazon.com and affiliated sites.