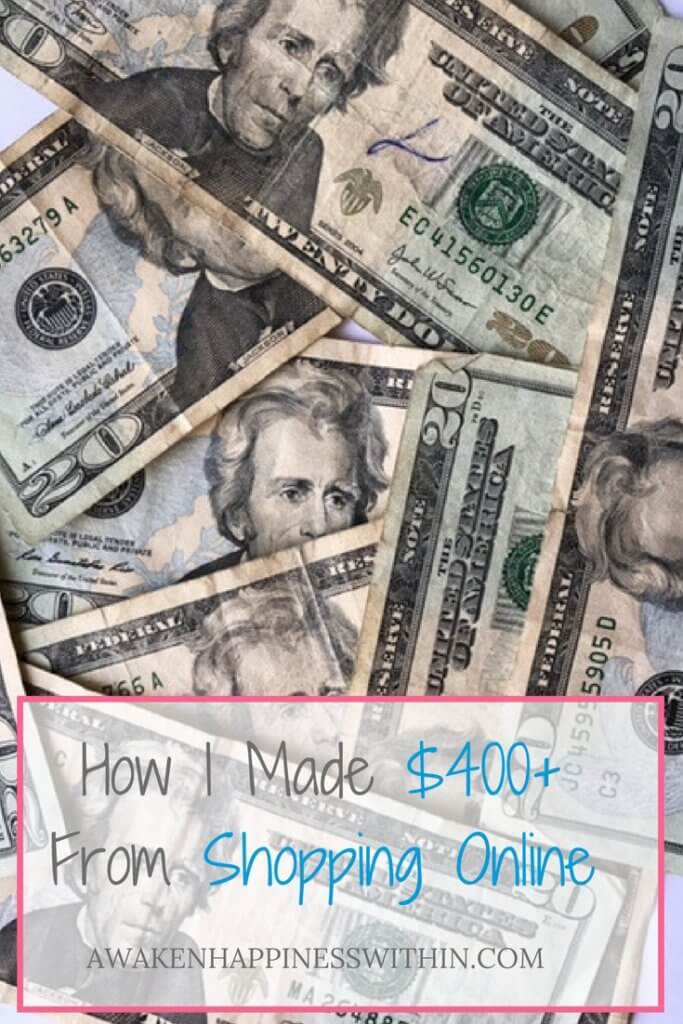 This post contains affiliate links. For more info, see my disclosures here .
Like most people, I like to save money, so when I first heard about Ebates I thought it was too good to be true. All I had to do was shop online like I always do and get paid?
I googled it to see what others had to say. I figured if it was a scam I would find out about it. I saw that iTunes had an Ebates app and that there was an Ebates page on Facebook. That was enough for me to try them out and I'm so glad I did! I have received over $400 since I signed up just by using Ebates. That's right. I get FREE money four times a year.
Click here to sign up for Ebates and when you spend $25 online you will also receive a free $10 gift card.
So What is Ebates?
You're probably wondering what Ebates is and how it works. Below is a quote taken from their website:
"Founded in 1998, Ebates offers shoppers Cash Back at over 2,000 stores. These stores pay Ebates a commission for sending you their way and Ebates shares the commission with you as Cash Back. You can also find thousands of coupons, promo codes and exclusive deals at Ebates."
So basically what happens is that every time you use Ebates to shop they make a commission from the stores and then they share a portion of it with you. You will find out how much you will get back by clicking on the store name while you're on ebates.com. You find the store you'd like to shop at (like Amazon, Old Navy, Kohl's, Target) and once you click on the store name you're directed to a page where there is a Cash Back percentage.
Related Post: The Most Comfortable Clothing Ever
What Else Should I Know?
The savings don't stop there! On each store's page there are also current discount codes that you can apply when you check out! That's right, you are still eligible to use any coupon codes you already have or you can use the ones on the Ebates website to save you even more money! So sign into Ebates, then shop as you normally do and earn money at the same time.
Ebates is a free site where you earn money just for shopping . Plus, if you use my link  to sign up and spend $25 on a purchase through Ebates, you will then receive a $10 gift card as well.  I only wish I had signed up earlier!
Do you use Ebates? What are your favorite cashback websites?