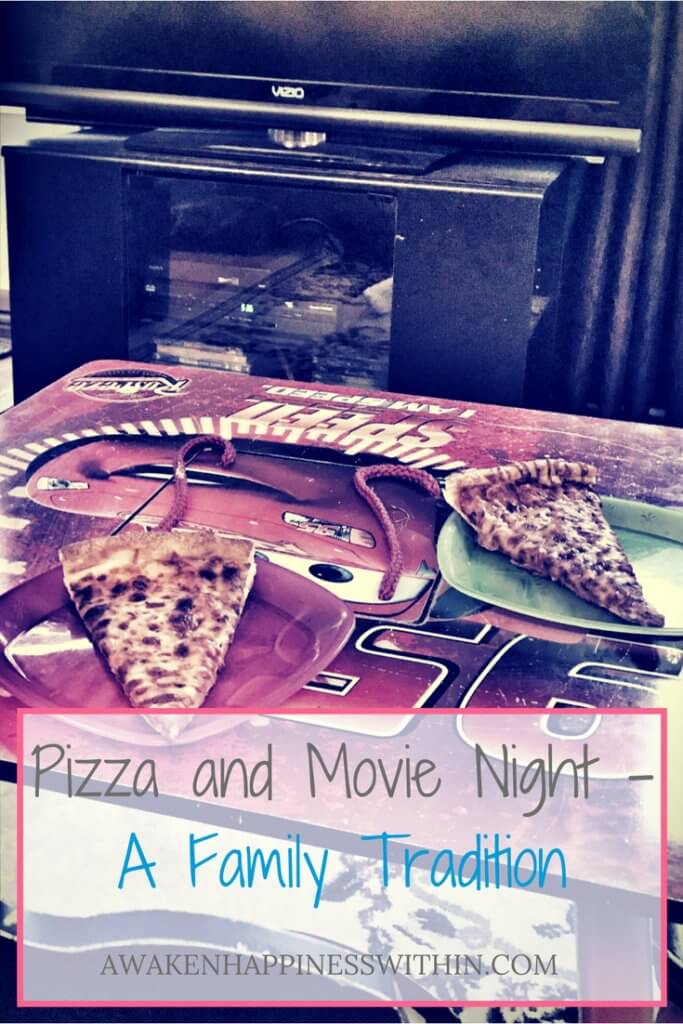 Why Create A Family Tradition?
Family traditions are really important. They are predictable. Predictability helps children feel safe and secure. They give everyone something to look forward to and strengthen the bond among family members. Traditions also provide lasting memories.
Our Family Tradition
We have a family tradition of Friday night being movie and pizza night. As a kid Friday was always pizza night, a tradition that I loved. I asked Nick if he would be OK with continuing that tradition when we were married and he was all for it. Sometimes we order from our favorite pizza place, but more often than not we just cook a couple of frozen pizzas. I love having pizza night on Friday night because it's an easy and delicious way to end the work week.
As the kids got older we would sometimes let them have a treat. We would have pizza in the living room and watch a new movie, often Disney's newest release. (See our post about Spirituality, Disney Style here for a list of some of the movies we like because of their messages.) At first this was just an occasional treat. Pretty soon we were doing it a few weeks in a row because we really wanted to watch the new movie again (and again). Eventually the family tradition of pizza and movie night in the living room evolved. And I'm so glad it did.
It's almost like a family date night. We all get to eat a food we really enjoy. We take turns picking out the movie. When we get a new movie we always save it for Friday night. When we don't have a new movie sometimes Nick and I decide what we'll watch, other times we let the kids decide. It's always a movie appropriate for all family members. When it's over we usually have a few moments to talk about it before we begin the bedtime routines.
I really enjoy our tradition. It's something the whole family looks forward to each week. Sometimes we have though provoking conversations based on the movie once it's over. It's also a good way to unwind and transition into the weekend.
What are some of the traditions you enjoy with your family?