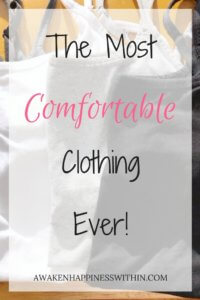 The Clothing Problem
True and somewhat embarrassing story: I love to wear camisoles under my regular shirts (not the embarrassing part). It was a habit created during pregnancy that continued after having each baby. Why am I telling you this? Because this past summer I decided that I had to stop wearing those maternity camis; my youngest was turning three in a few months (hence the embarrassing part)! In my search, I found something worth sharing with all of my friends.
I thought it would be easy. How hard could it be to find a cami with a built in shelf bra? I started my search for new camisoles at my standby stores: Old Navy and Target. I had purchased the same type of cami years ago at both of those stores. This time I came up empty handed. Then I looked online. I must have been looking in all the wrong places.
This post contains affiliate links. For more info, see my disclosures here.
The Comfortable Solution
As luck would have it, somehow I stumbled upon Pact Apparel a few months into my search for the perfect cami. (Yes, you read that correctly. I had been searching off and on for months.) I was so relieved to finally find the product that I had been searching so long for. And guess what happened to be on sale that day?
Yes, the very same camis I had been looking for! It seemed like it was meant to be. In addition, there was also an offer to get 10% off the first purchase by signing up for their mailing list.
I knew I had to try them out! After poring over the entire site, my final purchase included camisoles in five different colors and a wrap dress that was also on sale in a pretty color. (Here is a link to try Pact Organic clothing for yourself and receive 20% off your first order!)
The Verdict
When the package arrived in the mail I was like a kid at Christmas! I had been looking for these camis for months (literally) and I had to know if they would live up to my expectations. As I opened the packaging I noticed how soft they were. I immediately opened the wrap dress to see if all of their clothes were so soft or if it was exclusively a cami thing. To my surprise, the wrap dress was equally as soft!
In fact, instead of trying on the camis I had been so eagerly anticipating, I tried on the dress first. I didn't want to take it off! Because it was a wrap dress it was adjustable and fit perfectly. It just felt so good.
I did eventually try on the camis. They also exceeded my expectations. They're so comfortable that I have worn one every day since I received that package.
Related Post: The Two Things That Made Our Family Choose Organic Food
More Reasons to Love Pact Organic Clothing
In addition to having amazing clothing made of high quality material, I found another reason to shop Pact Apparel. Their clothes are ethically and sustainably made.
They use organic cotton that is free from dyes and pesticides. Pact also states on their website that:
 "We believe that creating clothing should not come at the cost of people, or the environment. That's why we partner with organizations that ensure the wellbeing of our workers, and reduce our impact on the environment."
I love that they're eco conscious and use Fair Trade Certified factories in addition to making great clothes.
Some of my favorite clothes are from Pact Organic. Because I believe you'll love them as much as I do, I contacted the company. They gave me permission to share a link that will give you 20% off your first purchase. Click here to try Pact Apparel for yourself!
Clothes for the Family?
Pact Apparel also has other women's clothing including pants, tops and pajamas. There are also men's clothing options that include pajamas, pants and tops. As far as kids clothing options, they only have infant and toddler clothing right now.
What are your favorite clothing brands?